Los Angeles, California Lice Treatment Center
Lice Removal & Lice Treatment Professionals Operated By Hair Fairies
Contact info
8250 W 3rd St, Suite 202, Los Angeles, CA 90048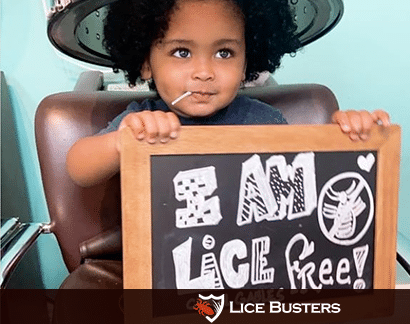 Special offers
OUR LICE SERVICES
Our professional services are all-natural and guaranteed effective with just one easy treatment. We proudly offer two ways to end the lice problem once and for all-come to our clinic or schedule a house call and have us come to you. We even provide home lice removal services to guarantee your home is completely lice free.
Get your kids lice free today!
Adorable kids treated by Lice Busters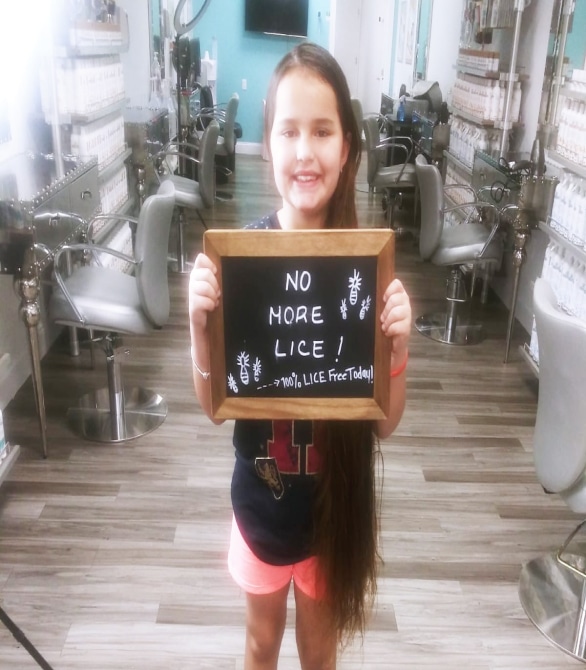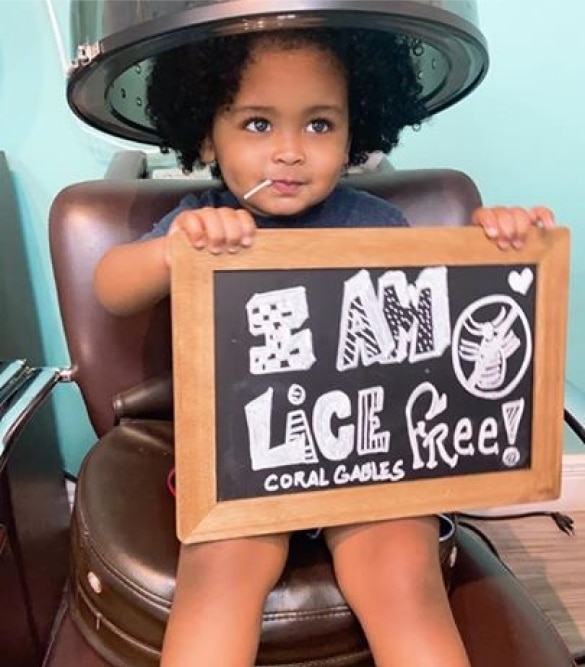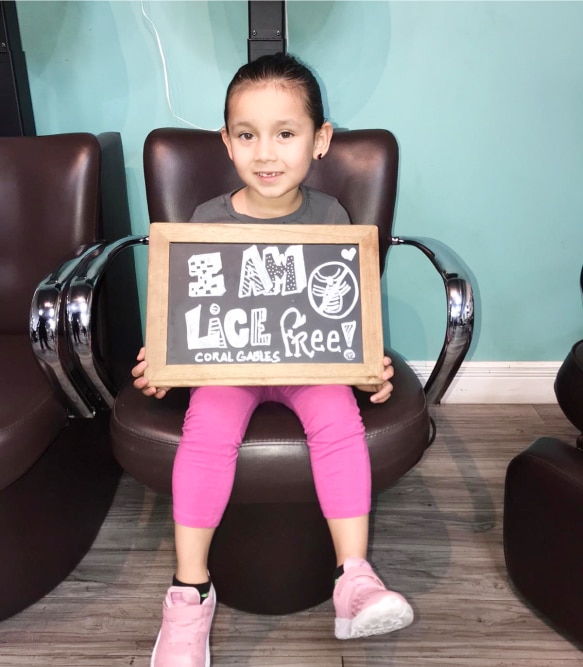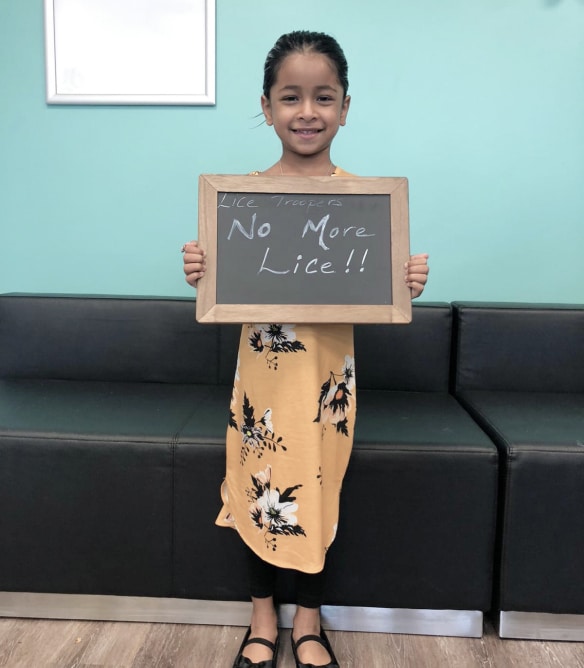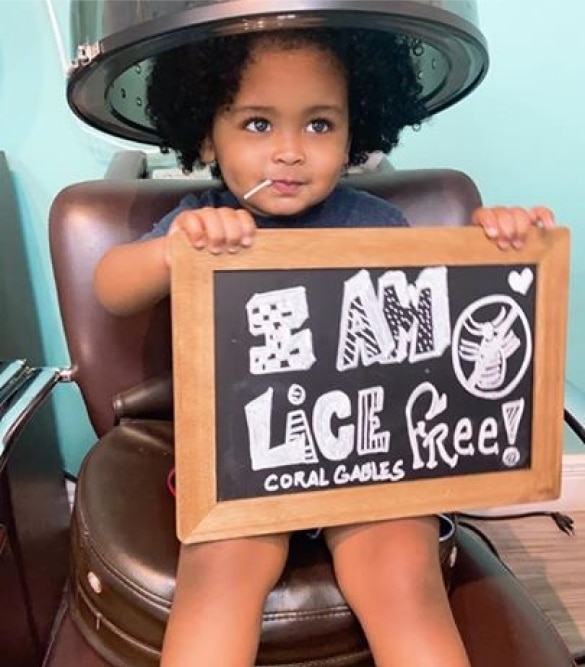 The Lice Busters Difference
428213
Successfull Treatment
Testimonials
Los Angeles, California
There's definitely a few ways to kill lice. The non-toxic and organic methods they use worked great for my wife and I. My wife is a preschool teacher, so we knew it was just a matter of time before lice finally came home! Yes it's a bit pricey, but the place is clean and very kid friendly. Their methods, even though time consuming, are thorough. And if they can't get everything and you still got lice, they tell you to come back no charge. They will make sure you are lice free! Which is great I think, because I don't care if it's a bit pricey, kill the lice!! For me, a guy with shorter hair, I felt it was a bit spa like, with the aroma and the combing through the hair. I enjoyed it, 15min tops for my check. My wife who had the lice, had a 3 hour cleaning because of her longer hair. They also have their own solutions you can purchase too, and we bought the laundry detergent and the shampoo. In short, pricey but worth it.
Los Angeles, California
Jen is the best. She will answer all of my questions with a smile, even if I have asked the same questions a millions times. No more worries after my hair treatment from Jen.
Los Angeles, California
The facility is very clean and well kept. I love how they redecorated. I also like that there's toys and television to keep children entertained. The company really thought of every detail. I appreciate that when I visit I am immediately greeted, even if the technicians are working in the back on clients. The technicians and manager are very knowledgeable and explain treatments and products in detail. They make you feel comfortable during an uncomfortable and embarrassing situation.
Los Angeles, California
Such a lovely place! If you need to eradicate lice, this is your go to! Even though this place is no longer Hair Spies, Hair Fairies is Just a GREAT!! #bayarea #burlingame #fun #families #lice #hair #fairies #headlice
Los Angeles, CA
A huge thank you to Jen, Francis and the whole crew at Hair Fairies. They quickly and thoroughly were able to help us put this whole adventure behind us :) Highly recommended.
Los Angeles, CA
I have had lice three times and it is absolutely disgusting. I have gone to hair fairies 2/3 times to get myself treated. They are always professional and the employees are friendly. Today I came in without an appointment to get checked because my friend had it. Kirsten helped my other friend and I and gave us a check for free. I bought the large kit and with it, she gave my friend an I a coupon for a free check. Kirsten was so sweet and actually made an effort to socialize with my friend and I and make us feel comfortable. I know it's expensive but if you have the means, go to Hair Fairies. They give you the peace of mind that is absolutely necessary in this situation.
Los Angeles, CA
Excellent effective friendly service!! Time to shave my daughters head entirely lol good WiFi, healthy amount of dvds to choose from too
Los Angeles, CA
This place is so awesome! Took care of a problem faced by an immediate family I knew, the home visit was professional and thorough. The staff of Jen, Lily, and Emil was amazing with questions, concerns and prevention method.
Los Angeles, CA
First of all, I writing this review because of Kurstin (hope I spelled it right). She was absolutely amazing, very helpful and so knowledgeable. She made our visit very pleasant and enjoyed her company. My daughter had lice and I really just wanted to get it removed and over with. I knew it was going to be a little pricey, but honestly worth the money. I already had to wash everything in my house and to try combing thru her hair for hours in the middle of our busy week was just too much. She had 2.5 hours of service and was lice free for her 4 day follow up. Not bad for my daughter's long and super duper thick hair! I will definitely come back to the Burlingame salon if the little critters show up again, but crossing my fingers they won't.
Los Angeles, CA
Hair Fairies to the rescue!! I came in last week to get a screening because my little sister had gotten lice - luckily I am lice free! Staff is great & knows what they're doing, especially Velma. She has such great energy & made my visit very pleasant! This will definitely be my go-to spot if the problem pops up again. Thank you Hair Fairies
Los Angeles, CA
Thank you thank you Tomo! I have super thick and long hair, definitely not the type of hair you're excited to do a lice treatment on...but she did an amazing job! Tomo is very knowledgeable and takes the time to explain every single step of the process. I was very pleased with my first treatment. Since my hair is so thick and long it took two treatments to be 100% free. When I arrived for my second treatment I was nervous to have any other specialist, thankfully I saw Tomo again! All in all Tomo is amazing at her job, takes great care of the customer and deserves a million raises! Thank you Tomo!!
Los Angeles, CA
I rarely write reviews, but JEN WAS AMAZING! I found out I had lice one morning, and within that same day, Hair Fairies was able to confirm my appointment with them that afternoon even after short notice! Jen was extremely kind, accommodating, calming, knowledgeable, and very empathetic as I was freaking out about being an adult with head lice LOL. She was also very helpful as she made sure to ask if I still had enough time on my parking meter so I wouldn't get a parking ticket. :) Hair Fairies isn't cheap, but I PROMISE you, their services are worth it!!! Thanks so much Jen! You're the best!!!
Los Angeles, CA
I went into Hair Fairies after hearing lice was rampant through my daughters school. Every time I hear the word lice I'm convinced I have it and I can't stop itching, so I just went in for a check. Victor was amazing and thorough, he was great to talk to and we had a lot of laughs. The money was well worth spent I haven't itched since walking out. Thank you Victor you saved my sanity. I will come back whenever I hear the word lice.
Los Angeles, CA
I cannot thank Hair Fairies Burlingame enough for the great job they did on my initial treatment. I found out that I had lice on Monday night and used over the counter lice removal that just didn't work. When I arrived at Hair Fairies in Burlingame on Tuesday, Jen answered all of my questions, calmed my nerves, and got right to work to remove all of the bugs and nits from my hair. My case was severe but they did an amazing job accommodating my time consuming case by scheduling me for a time slot later in the day I. Order to complete my first treatment. Kirsten took over combing my hair and gave great advice on how to prevent a re infestation. Finally, Loli kept combing and combing to make sure that every egg was gone. Each technician was extremely thorough and made me feel so much better! Thank you Hair Fairies Burlingame.
Los Angeles, CA
Tomo, Kirsten & Jen were awesome!
Los Angeles, CA
This was the second time my niece and I needed to get treated, the first was two years ago after an unsuccessful attempt to clear the lice with a home treatment. Velma, Jen, and Kirsten were meticulous in the treatments. It's almost impossible to get my 10-year-old to sit still for more than a few minutes, but they kept her occupied with movies and letting her play on her phone while she was in the chair. Although this is a stressful situation, I felt the treatment itself to be very relaxing. Velma, Jen, and Kirsten are great at their jobs!
Los Angeles, CA
Our niece was staying with us for an extended period. We noticed her scratching her head, and then spotted the little critters crawling on her scalp. Yikes! We tried the drug store treatments repeatedly for over two months, but couldn't get rid of the bugs. We took her to Hair Fairies for her first treatment, and while we were there they suggested that we get checked. My wife and I both had lice, too! After one treatment for me, two for my wife and niece, we've had no problems for over two months. They were great at lowering the anxiety level for our niece (us too) during the treatment. Getting our niece to sit still for over two hours is no small task!
Los Angeles, CA
I found the Hair Fairies on my way back to the office. My daughter's class has a lice outbreak and I'm super Paranoid about that. I was looking for the prevention spray. Kyle was really friendly and helpful. He explained me about their products and what is best for my situation now. He even offered 2 hours free screening for the school, which i think it's SUPER important for the school to get involved. Jen was really nice and friendly as well. Kyle mentioned that they just moved their location 3 doors down recently. If you can't find them. just keep walking down the hall and look to your left. Thanks Kyle and Jen!
Los Angeles, CA
The Hair Fairies technicians are wonderful. They know their bug! They are thorough, and explain each step of the treatment process as they go. Definitely not fun or cheap, but if you've got lice bugs, Hair Fairies will clean you up. I especially like Jenn and Kirsten.
Los Angeles, CA
The hair fairies came through! Kristen and Victor saved the day for my daughter. I never experienced anything like this in my life. Being new to this situation, they were incredibly experienced, knowledgeable and more importantly supportive. My daughter and I knew we were in the right hands. A+++++. Thank you again Kristen and Victor for all your support.
Los Angeles, CA
My family was in panic when we arrived knowing that we had a major infestation. Velma, Tomo & Kirsten to the rescue! Not only did they get my 2 year old to sit but they even styled her hair. The whole family was in and out with style and products to combat any future issues. Thanks for helping our family during this emergency I'm so happy to have found such a great team. Thorough & thoughtful best sums up my experience.
Los Angeles, CA
LICE YUCK! Let me start by saying THANK GOD for Hair Fairies! This was my families first time dealing with these disgusting little creatures and the staff at Hair Fairies were not only informative and thorough but they made us feel at ease and by the end of the first examination we had smiles on our faces as they shared their personal stories. Jen,Tomo and Kirstan treated our family and sent us home with all the proper products and instructions and I truly don't think we would have been able to keep our sanity without them. *When "LICE HAPPENS" to you (and it will) go see the hardest working girls in the business at Burlingame's Hair Fairies!!!
Los Angeles, CA
Second time here and it was great! Able to schedule quickly and easily. Tomo and Velma were pleasant, professional and efficient! My daughter loved the braid she got after the check. Such a great service to have available for a difficult issue to deal with!
Los Angeles, CA
No parent ever wants to see those creepy, crawly things in their child's hair. I was at my wits end trying to deal with it myself. David was super nice to my daughter and patient with all my questions. My daughter had two treatments and then came back for a final check. The only downside I experienced was they had to reschedule me for both appointments. But otherwise, the service and atmosphere was great.
Los Angeles, CA
We were very happy with our experience at the Hair Fairies. Dealing with lice is not fun, but Fabian and Kyler made sure we were comfortable and relaxed. They took all the fear out of it for my son who had lice and wee very thorough in getting all of it. They were also thorough with checking and clearing my other son and I. They also have great advice on what we needed to do at home and how we can prevent lice in the future. I hope we don't get lice again, but if we do we won't hesitate to come back. The products they use are non-toxic, smell and feel great.
Los Angeles, CA
Jen was great She made me feel so good and comfortable while I was waiting to find out if I had lice. Thankfully after she did a thorough coming of my hair I was lice free
Benefits & Highlights
Multiple Treatment Centers
Hundreds of 5 STAR Reviews
Effective Against Super Lice
Receive a Lice Clearance Letter
Over 500,000 successful treatments
Extended evening and weekend hours
Treatment for adults and children
Reimbursed by most insurance plans
Nearby locations
Los Angeles, California Lice Treatment Center
8250 W 3rd St, Suite 202, Los Angeles, CA 90048
Burlingame, California Lice Treatment Center
1419 Burlingame Ave, Suite V, Burlingame, CA 94010
La Jolla, California Lice Treatment Center
5727 La Jolla Blvd, La Jolla, CA 92037
Our revolutionary 1-hour lice treatment in the news